What are Ontario Health Teams?
Ontario Health Teams provide a new way of organizing and delivering care that is more connected to people in their local communities. Under Ontario Health Teams, health care providers (including hospitals, doctors, and home and community care providers) work as one coordinated team - no matter where they provide care.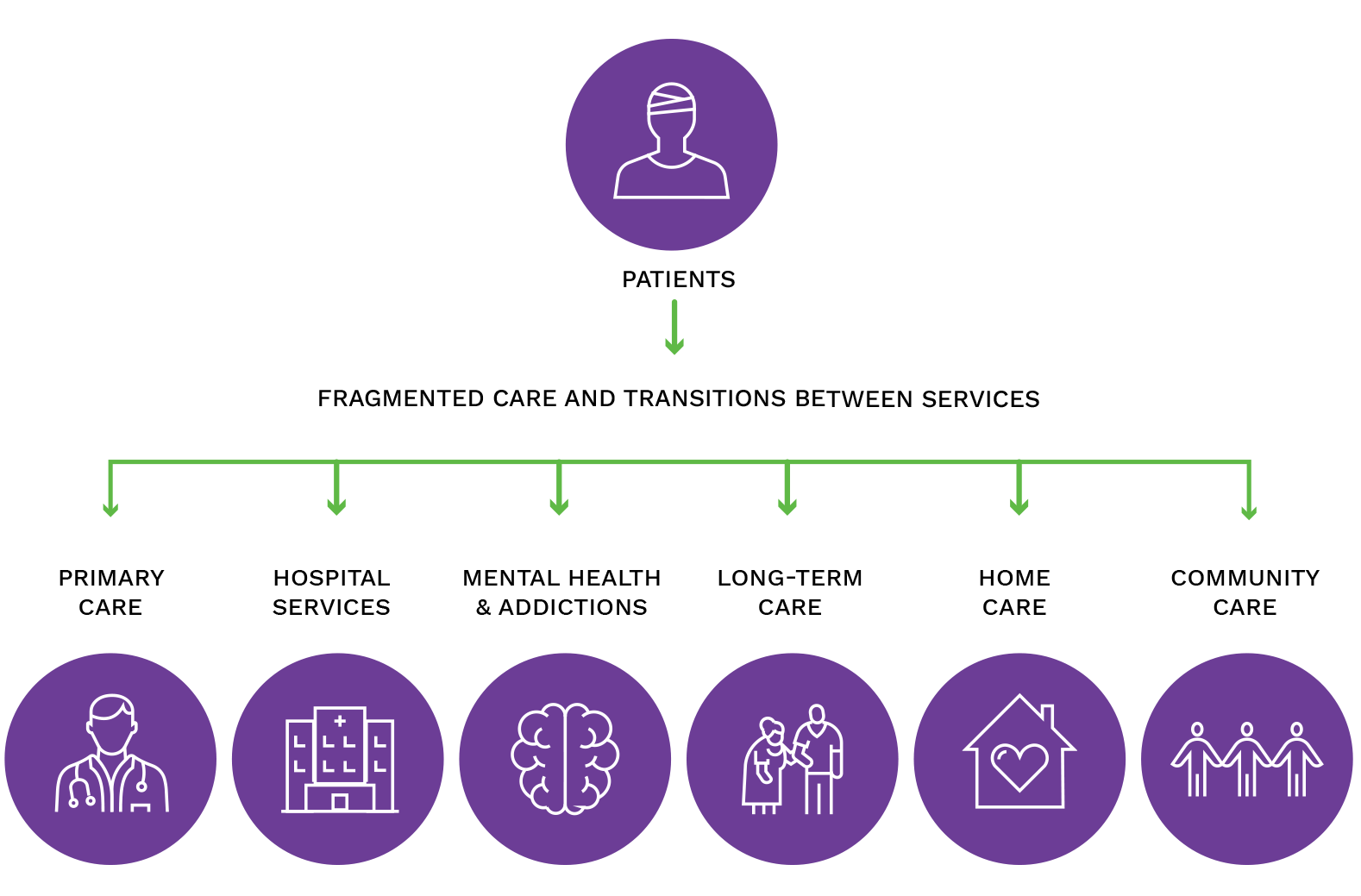 Vision - Ontario Health Team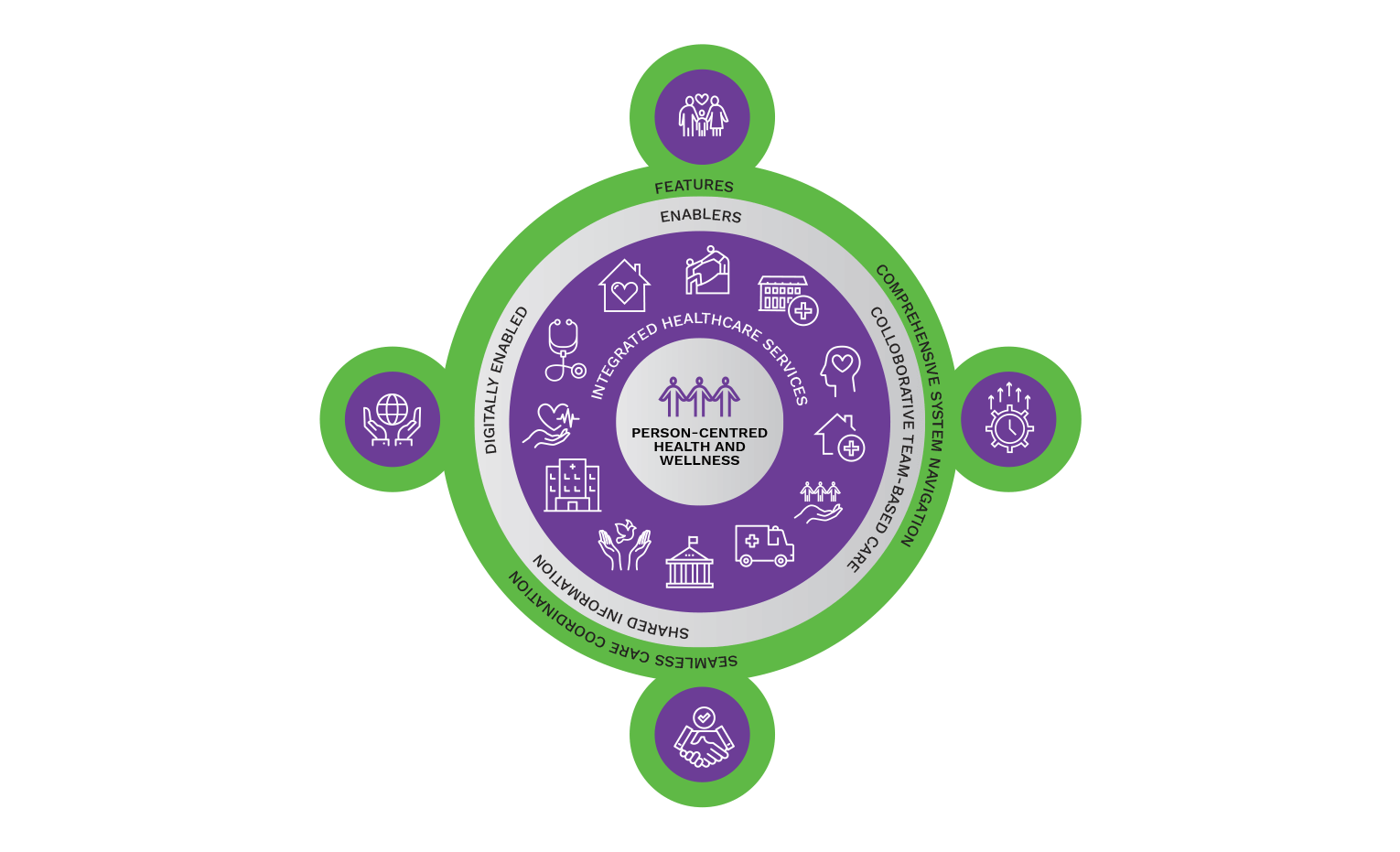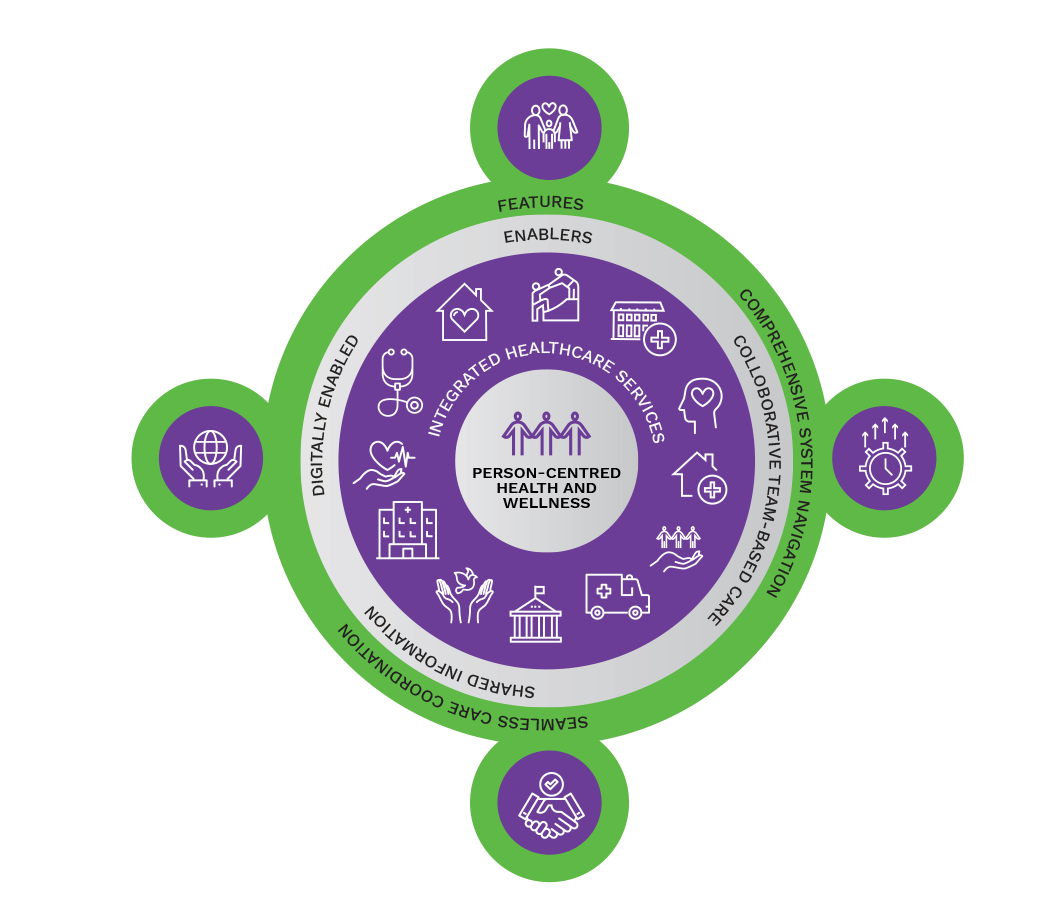 Patients receive all their care, including primary care, hospital services, mental health & addiction services, long-term care and home and community care from one team.
OHT EcoSystem
OHT Services: Emergency Services, Primary Care, Acute Care, Mental Health & Addictions, Home Care, Community Support Services, Long Term Care & Supportive Residences, End-of-Life Services
Connected Services: Housing, Social Services, Public Health, Specialist Services
Guiding Principles
How we will work together: Person-Centric and Holistic, Innovation and Courage, Collaboration and Meaningful Engagement
Values
Our shared beliefs that guide our actions: Respect and Trust, Accountability and Integrity, Diversity and Inclusion